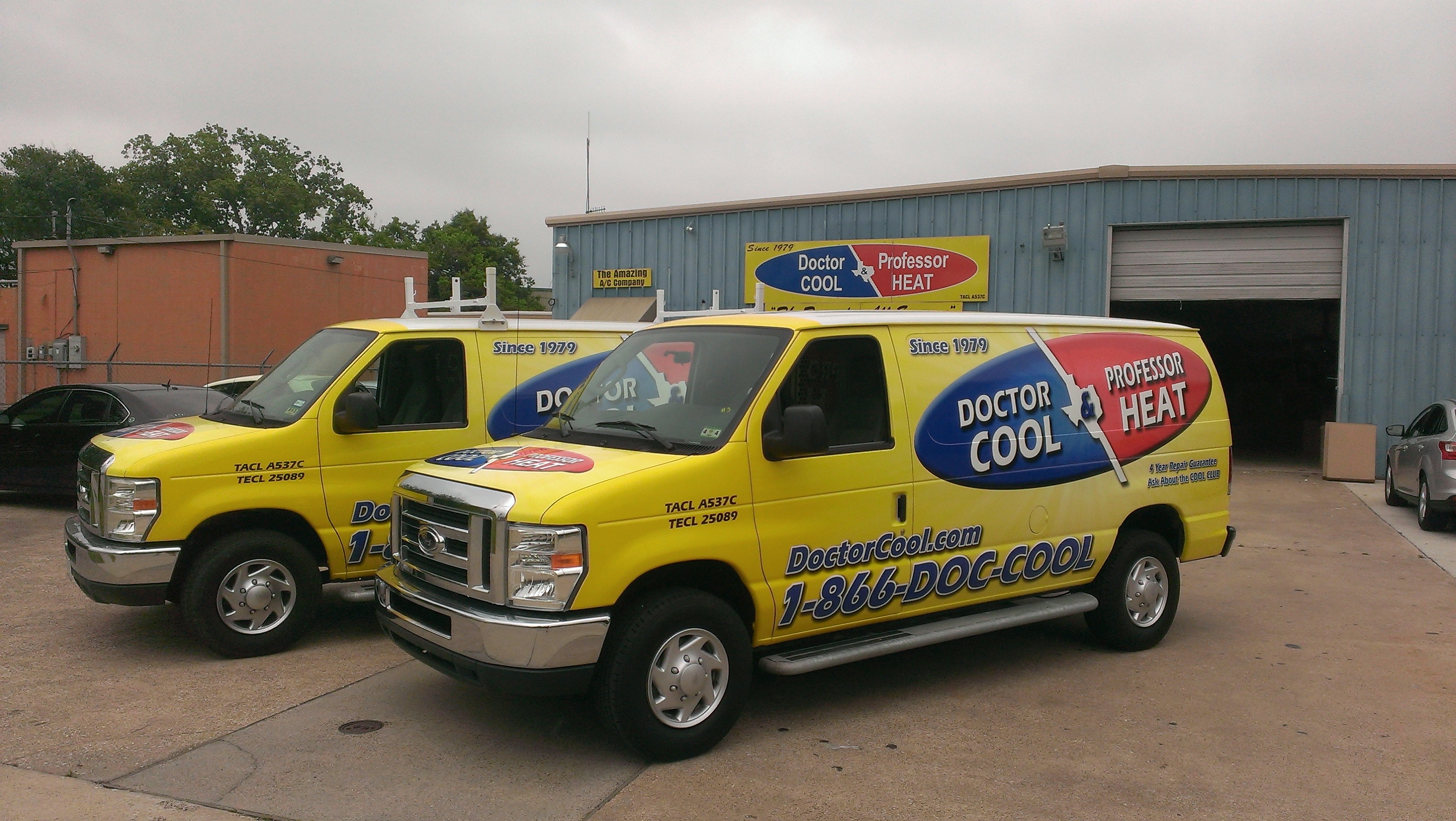 Wrapping your commercial vehicles represents a significant investment in transforming your box trucks into mobile wrap advertising. When any company invests in that, they want to ensure that they get their money's worth out of the investment. One of the most common questions about commercial vehicle wraps centers around their longevity — just how long will the vehicle wrap material last? 
The answer for business owners looking for cost-effective advertising comes down to a mix of factors. These considerations include everything from the surrounding environment, how well the team installed the wrap, and how you take care of the vinyl wrap that can affect its longevity. 
What's Your Year-Round Climate Like?
Most companies look into getting fleet graphics for their trucks and vans that see plenty of time out on the road. However, if these vehicles spend the majority of their time on the road and face regular exposure to the sun, it can negatively affect the longevity of the wraps. The combined wear and tear can bring the life expectancy of these vehicle wraps and graphics down to as little as two years before you need replacements. 
However, parking in shaded areas leaving your cars in garages while not in use can do a world of good in protecting your custom wraps for your cars. With these types of protective measures in place, you can see your truck and van wraps last between three and four years. 
Who Installed the Vehicle Wrap Design?
Whether it's a partial wrap or a full truck wrap, how the design gets installed on your trucks matters a great deal. If the installation process goes smoothly, you can expect the design to be applied without air bubbles, uneven cuts, or other signs that the wrapping film was mishandled. A poorly applied vehicle wrap can hasten the degradation of the design and lead you to invest more capital into fixing the problem. 
Finding an experienced commercial car wrap company that can work with HVAC vans, food trucks, and even personal vehicles can help the vinyl wrapping process go more smoothly. TradeWraps combine expertise and precision to apply your vehicle wrap material right the first time around. 
Taking Better Care of Your Vinyl Wrap
While the surrounding climate and the skill in which your vinyl wrap was initially applied play significant roles in the longevity of your commercial car wrap, they aren't the only factors at play. As with most vinyl-based materials, how you care for them plays a crucial role in its lasting longevity and the impression the design leaves on potential customers. 
Preserving the vibrant colors of your company logo and keeping your vinyl wrap looking its best requires keeping it clear of dirt and debris that can worsen its appearance over time. While a high-quality wrap can help with the vibrancy, exposure to the outside world will still cause your vinyl to wear down and look less than its best. 
Most people with vinyl car wraps can take steps to protect their vehicle with regular washing to clear the debris off of the car. Hand washing with a non-abrasive cleaner provides the best results. Pressure washing your vehicle, either through a high-powered car wash or with a power washer, can do more harm than good to your vinyl wraps. 
Trust TradeWraps With Your Long-Lasting Vinyl Wraps
TradeWraps has a proven track record of providing companies across the nation with expertly designed and installed vehicle wraps that can hold up for the long haul. When you trust our team with the initial installation, we ensure that every wrap is expertly applied and you have the tools available to take care of your fleet. Contact us to schedule your first appointment today!