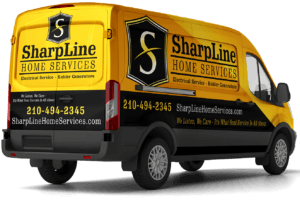 Some business owners think they can't afford to wrap their vehicles, but the smart ones understand that they can't afford NOT to. Here's why: These mobile billboards will do the heavy lifting in your business's marketing efforts. Fleet wraps boost name recognition 15 times greater than any other form of advertising. They build brand awareness, keeping your name top of mind for existing—and potential—customers. They help convert leads into loyal customers, paying for themselves in no time at all.
Get Superior Traction With Our Vehicle Wrapping Company
At TradeWraps, we specialize in commercial vehicle wraps. Whether you need to wrap one vehicle or an entire fleet, you'll receive the same high-octane service from the green flag to the finish line at our vehicle wrapping company. Our commercial vehicle wrap service in Manassas, VA, has extensive experience with many different makes and models of commercial vehicles and will apply your wrap consistently to every truck, van or sedan in your fleet. Our products are top of the line, and our process is seamless.
Here's what you can expect from our car and trailer wrapping company:
Material: We insist on premium quality vinyl wrap films with matching laminates for ultimate protection and maximum lifespan. Our wraps are easy to remove and just as easy to repair.
Design: If you already have a design for your wrap, great! We will get started right away to bring that picture to life! If you need professional help to create compelling artwork, we've got you covered. We have vehicle wrap artists on standby to turn your vision into reality. All designs are customized to your satisfaction. We will create vehicle graphics that are clean, eye-catching, effective and affordable.
Printing: The quality of our superior latex print technologies is so stunning—both up close and from a distance—that the finished product will blow away you and your customers.
Installation: We tackle this process with painstaking precision to make sure every detail is just right.
Promoting your brand to the broadest audience possible can prove challenging without the strategy in place. Utilizing everything at your disposal can help increase your brand awareness and bring more eyes to your business. With the right commercial vehicle wrap service in Manassas, VA, you can utilize your fleet design with a custom car, food truck, SUV, and even bus graphic wrap for your needs.
These are just some of the advantages of commercial vehicle and bus wraps:
Brand Awareness: Depending on traffic and location, just one of your vehicles has the potential to reach tens of thousands of people each day. And this reach doesn't occur only when you're driving around town. Your wrap can be just as effective—sometimes even more so—when it's parked on a busy street or outside a customer's home or business. Thanks to your fleet wrap, your brand awareness grows and grows. And your phone rings and rings—because people remember your name when your commercial wrap is done right.
Trust: Truck wraps, bus graphics, trailer wraps, and commercial car wraps tell your customers that you mean business, that you're here to stay. Commercial vehicle wraps create and build trust.
Experience: Well-branded truck wrapping sends the message that you know what you're doing—that you have the skills and knowledge that make it worth hiring you.
Specialized Truck Wraps
Your commercial fleet can be utilized as a mobile billboard for your business — you only need the right truck wrap for the job. Our team specializes in box truck wraps, pickup truck wraps, and food truck wraps that help create brand awareness for you.
Our commercial vehicle wrap service in Manassas, VA, aims to provide your fleet with engaging graphics and designs that bring attention to your services and create a need to continue engaging with your brand long after they've seen your wrapped vehicle.
Van Wraps
We don't stop at our suite of car and bus wrapping services — we can handle your van wraps as well! Your workers can act as a critical component of your advertising efforts when you get your work vans wrapped with custom graphics. You can communicate with potential customers about your services, how to contact you, and how to schedule their next appointment.
For large commercial vehicles like tractor-trailers, wraps can be valuable tools to increase your brand awareness across the board. Trailer wrapping provides you with the chance to transform your tractor-trailers into large mobile billboards promoting your business across the board.
Fleet Wraps
When it comes to your commercial fleet, design plays a vital role in determining its effectiveness as mobile advertising. You can create defined fleet graphics that give your vehicles a unified look that shouts your brand and gives people a reason to pay attention to your services.
If you're looking for fleet graphics and cheaper alternatives to complete paint makeovers, our color-change wraps can prove helpful for your fleet wrapping needs!
TradeWraps aims to provide businesses in Manassas, VA, the commercial vehicle wraps to take their business promotion to the next level. Our attention to detail, superior materials, and quick turnarounds provide you with the confidence to effectively promote your brand and bring more eyes to your services. Contact our team to get your first quote today!