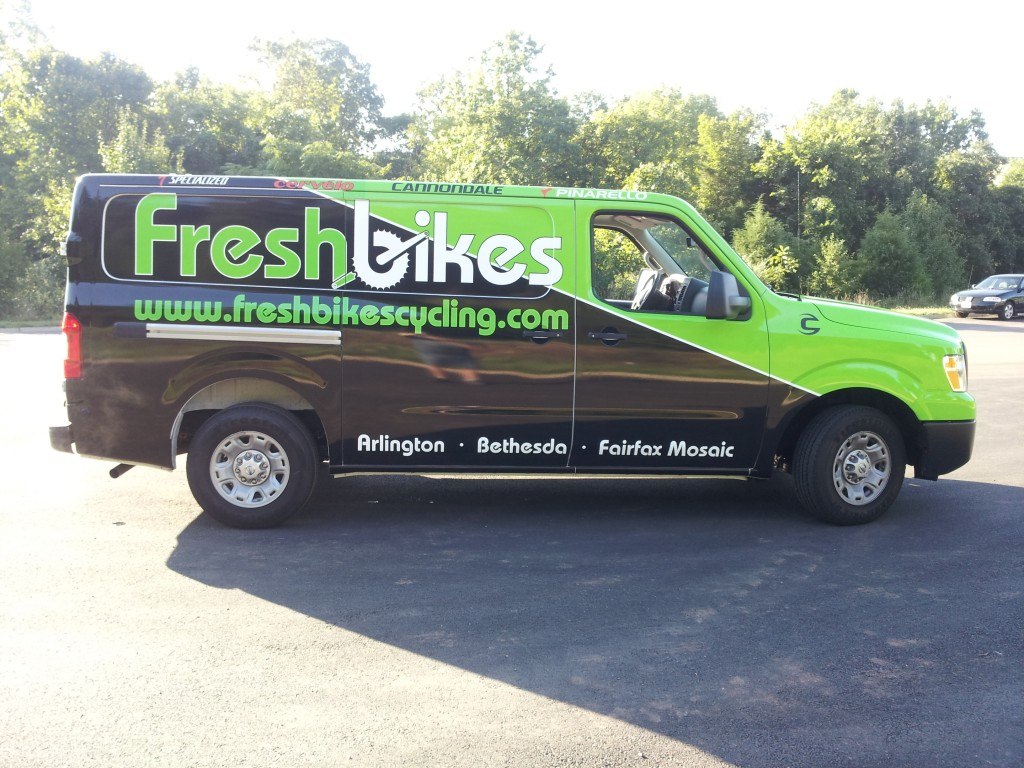 Small businesses constantly search for unique marketing strategies and opportunities to reach the broadest audience possible. They want to increase engagement, recognition, and the ability to interact with people more directly and utilize a variety of avenues to make that happen. The most direct way to make this a reality revolves around transforming your business vehicles into mobile advertising for your business. Custom commercial van wrapping can do the job. 
With a professionally wrapped commercial van, you can transform your fleet of work vehicles into mobile advertisements for your business. Driving brand awareness, increasing customer engagement, and putting yourself out there can quickly spark a strong return on your investment. However, before you call in the professional vehicle wrap installers from TradeWraps, there are some things you need to know before you start. 
In the right hands, vehicle wrapping doesn't have to be a long and drawn-out process. However, to ensure you get a high-quality car or truck wrap, there are some steps you need to take. 
Thought-Out Planning Stages
As with any business project, you want to cover all of your bases before beginning the project. Having the dimensions of the car and how much space you have to work with goes a long way to hammering out the finer details. Measure every panel of the van and have it ready when you're figuring out how much vinyl you need for the vehicle wrap. 
High-Quality Materials for a High-Quality Job
Whether you plan on performing the vehicle wrapping yourself or getting the professionals to do the job, before you start applying vinyl to your vehicles, you want to ensure you have top-quality vinyl. The better the quality of your vinyl, the better the design looks, and the more aesthetically pleasing your vehicle's vinyl wrap will be. 
Have a Design in Mind
The key for any successful vinyl vehicle wrap comes down to the overall design of the wrap. You need the wrap to convey your message effectively and encourage people to call you if you're promoting your business. Including information about your services, hours, logo, and contact information gives potential customers the essential information they need to remember you in their time of need. 
Prep Your Van Beforehand
Ensuring your new vinyl wrap meets the high standards you have for your cars, trucks, and vans, you need to have the cleanest surface possible. The vehicle surface needs to be freed of obstructions, blemishes, and imperfections that could negatively affect the overall appearance of the car wrap. Running it through a car wash before applying the vinyl can get you the total clean your car needs. 
Benefits of Custom Vinyl Vs. Paint
When it comes to your commercial vans and cars, you want to ensure that the information you share through the images is up-to-date. You also want to have the logos, color schemes, and seemingly minor details that can go overlooked be handled carefully, as they can still make a significant impact. 
Getting the updated information onto your vehicles can prove a challenging and time-consuming process with a paint job. However, with a vinyl wrap, you're only required to remove the existing wrap and replace it with your updated graphic. With a skilled professional helping, the process goes by in a flash. 
Come to TradeWraps for Your Commercial Van Wrapping Needs!
Getting an experienced vinyl commercial car wrapping service to help outfit your commercial vehicles can help take much of the anxiety out of the wrapping process. TradeWraps built a reputation as one of the country's top vehicle wrapping companies through our attention to detail, dedication to delivering the highest quality final product, and excellent customer service. Contact us to get a quote for your next project today!