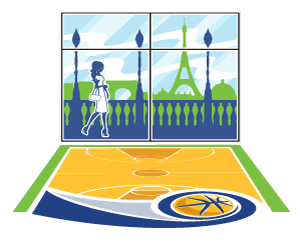 Smart business owners use the spaces available to them to interact with existing and potential customers in meaningful ways. Two often-overlooked, high-impact areas for messages are your windows and floors. Custom floor graphics and window graphics create effective, affordable opportunities to engage with your audience. These spaces can be used to: prominently display your name and logo, promote unique services or special offers, advertise your hours, encourage customers to follow you on social media, share your contact information, provide easy-to-follow directions that "walk" your visitors to the services and locations they need to find … and more!
Our Products, Process and Pit Crew Will Propel You to Success
At TradeWraps, we specialize in window graphics and floor graphics that are both functional and attractive. From start to finish, our process is seamless and our team will be there to guide you every step of the way. We use top quality vinyl, which we match with just the right adhesive material to effectively wrap glass for window graphics and carpet, concrete, stone, tile, linoleum, brick and more for floor graphics.
When we create custom floor graphics, our vinyl is designed to hold up under heavy foot traffic. Our floor graphics also feature a protective coating to reduce the risk of slipping and to guard against fading, scratching and scuffing.
Let's Get Started!
The experts at TradeWraps can work with you whether you already have a design or need our help turning your vision into reality. We create stunning floor graphics and window graphics customized to your satisfaction. To learn more about TradeWraps' process for custom floor graphics and window graphics, give us a call at 703.659.6200 or contact us on the web for a FREE quote!